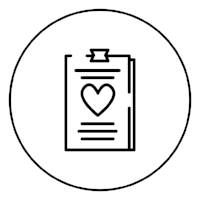 WE WANT TO CREATE A MOMENT OF INDIVIDUALITY IN A FAST MOVING WORLD.
A MOMENT THAT IS ALL ABOUT YOU.
It all started when Stella Maria Sorg was looking for the perfect present for her mother's 60th birthday. It shouldn't be like any other gift. It should be personal, thoughtful, high-quality and preferably in an affordable price segment. The idea of a personalized gift came soon, but there was no brand to find, which offers her what she was looking for: A premium product with high-quality materials, reasonably priced and customizable.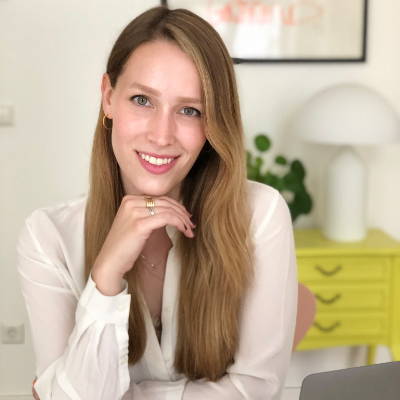 "All I could find was either far from my budget, fleemarket-style, or the customization service would take way too much time or cost too much extra. I realized, that the European accessories market is actually missing a specialist in product-personalization. So, I've decided to fill that gap. With MERSOR, personalization is not an additional service, it's the core business."
WE STAND FOR HIGH QUALITY AND CRAFTSMANSHIP.
Having a sense for craftsmanship in her blood, Stella travelled to Italy - the country best known for premium leather and craftsmanship of leather goods worldwide. "Since my family used to own a shoe manufactory in Germany back in 1960s, I've learned from a young age on what is important for manufacturing leather goods: High-quality materials make the product not only durable and valuable but also visually and haptically appealing. Attention to detail is especially important when it comes to the process of manufacturing."
Family knowledge and learings that were applied to MERSOR. Thus, for each product category a manufacturing specialist was choosen, a factory that is an expert in their field: "For example for our wallets, keyrings and other small leather goods we collaborate with an family-owned Italian manufactory that has over 70 years of experience in manufacturing luxury small leather goods. Yet for the realization of our handbag designs a real specialst in craftsmanship of leather handbags was wanted." So, Stella travelled another time to Italy with the mission to find an excellent Italian handbag factory - and she did! They operate since the 1950s and perfected their craftsmanship ever since. The quality of the MERSOR leather handbags is the best proof.
WE BELIEVE IN TRANSPARENCY.
 
Manufacturing tech accessories however showed some complexity. Visits in Italy revealed that the real specialists for tech accessories are actually found further east: "Our premium phone cases are handmade by a small factory in China. The leather still comes from Italy, only the Chinese manufacturer show more expertise on crafting high-quality mobile accessoires."
WE SELL DIRECTLY.
Having found the perfect materials and best craftsman of their fields, Stella moved on to another challenge. "How can I actually offer these premium products for reasonable prices?" And the answer was: Direct selling. MERSOR follows a brand-to-consumer concept. That means that all products are sold directly to customers. The brand leaves out most intermediates which increase the price with additional mark-ups. "With this strategy it is possible to sell premium products for fair prices. One attribute, I've certainty wanted MERSOR to stand for".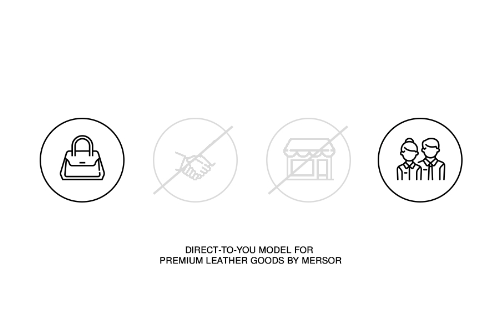 WE PUT PERSONALIZATION FIRST.
On her journey to find the best materials and ideal manufacturers she always kept the core concept of MERSOR in mind: personalization. For example, the leather should not only show high quality but also be suitable for monogramming. This means that the leather must be processed in a way so that the surface can be perfectly hot-stamped. Also, all designes are tailored to the personalization of the customers: minimalistic and elegant shapes complementing the monogram.
 
Thank you for your interest in MERSOR.
If you have any questions in regards to our story please email us at  press@mersor.com.
We would love to hear from you!